Dear Reader:
As president of Menke & Associates, Inc., I believe there is significant untapped growth potential in most privately held companies.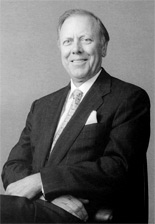 Whether you want to sell some or all of your stock in the company in the next five years or whether you plan to remain active for the long term, Menke & Associates, Inc. proposes to work with you to develop a program which should help you achieve your growth potential and multiply the total value of your investment in the company.
Our experience with more than 2,000 companies nationwide since 1974 proves to us that only on-site, hands-on owners consistently tap the energy, unlock the ingenuity, and muster the commitment necessary to make a business successful. After all, who cares whether the business succeeds or fails? Only owners really care.
Over the past 35 years more than 40,000 U.S. company owners have taken advantage of this opportunity to create shareholder liquidity without having to sell the entire company. A particular advantage of selling to an ESOP is its flexibility. An ESOP can be used, for example, to buy a portion of the stock from all shareholders on a pro rata basis, or to buy out all of the stock of an inactive shareholder, a retiring shareholder or a minority shareholder. Although ESOPs are mostly designed for privately-held companies, many well-known public companies have adopted ESOPs and/or broad-based employee stock ownership plans as a way to reduce turnover and absenteeism and increase employee productivity and company profitability. Some of the Fortune 100 companies that have used this technique to their advantage include, Exxon Mobile, Procter & Gamble, Walgreens, Costco, Microsoft, United Parcel Service, Intel, Cisco Systems, Abbott Laboratories, Amazon, Google, and 3M. Many of this country's largest privately-held companies have also used this to their advantage, including companies such as as Cargill, Publix, Fidelity Investments, S.C. Johnson & Sons, Bloomberg, Wawa, Hy-Vee, CH2ME Hill, WinCo Foods, Graybar Electric, Edward Jones, Hallmark Cards and Andersen Windows.
A University of Michigan study found that companies with significant employee ownership are 1.5 times more profitable than comparable firms with no employee ownership. Generally, 1.5 times more profits means a 50% increase in the value of your stock. And this differential compounds from year to year. Original shareholders thus own a smaller piece of a much bigger pie.
By establishing an ESOP, you can create a tax-deductible, in-house market to give you liquidity for your own stock when and if you choose to sell some shares. Under certain conditions, you can even sell tax free.
Does employee ownership lead to a loss of control? No. Regardless of how much stock the ESOP acquires, you can still control all of the stock. This is because stock owned by the Plan is held in trust. Employees are beneficiaries of the economic value of the trust's investments, but you can retain the voting rights and control.
Properly designed, an Employee Stock Ownership Plan provides a way to tie a portion of each employee's long-term compensation to the risk of the business. An ESOP combines the financial interests of the employees with those of the original shareholders so that teamwork and a long-range investment perspective towards the business are in everyone's self-interest. We think employee ownership is the most efficient incentive program because its success is a direct function of the employee's own efforts.
Menke & Associates, Inc. is the largest and most active firm in the country in the design and installation of ESOPs. Our staff is available to answer any questions you may have regarding the feasibility of an ESOP in your particular situation. This analysis is provided free of charge.
More information about the tax and financial advantages of an ESOP can be found in the ESOP Information section of our website.  If you are interested in obtaining a Free Preliminary Analysis as to whether an ESOP can be designed to accomplish your objectives, please complete the Confidential Feasibility Questionnaire on our web site.
Very truly yours,
John D. Menke
President
MENKE & ASSOCIATES, INC.
---