The 3rd Way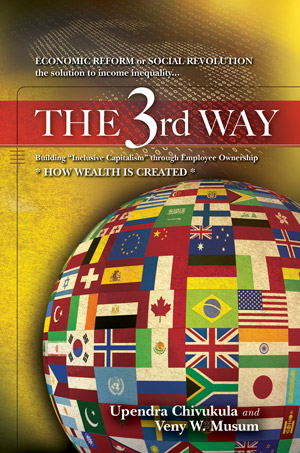 Co-authors Veny W. Musum and Upendra Chivukula offer a bipartisan exploration of employee ownership, its history, how ESOPs work, and the barriers Americans must demand the government remove for the system to succeed nationally. Thousands of small closely-held business and large, publically-traded corporations use employee stock ownership plans successfully, benefitting millions of employees. It's time to embrace economic democracy on an aggressive national and international scale.
---
The Citizen's Share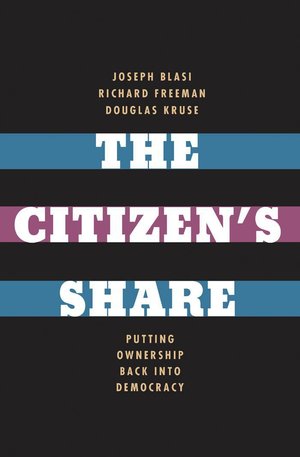 This book offers the compelling vision of a better healthier American economy founded on the basic principles of employee ownership and profit sharing. The deep-rooted history of this American vision is elegantly interwoven with the results of modern rigorous research. The Citizen's Share is a wonderfully readable book with an important message that will provoke serious thought and discussion.
-Martin L. Weitzman, Professor of Economics, Harvard University and author of The Share Economy
A few years ago, Blasi, Kruse, and Freeman caught people's attention with an intriguing thesis: that a company performs better when owned by its workers . In this book, the authors go a step further. They make the interesting and provocative claim that worker ownership also improves democracy. Readers may disagree with the conclusion, but they will want to understand the argument.
-Eric S. Maskin, Nobel laureate in Economics and Adams University Professor, Harvard University